Product attributes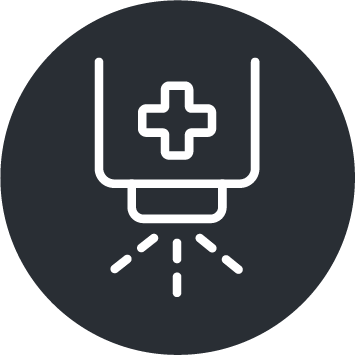 Security services / Convoy protection
Firefighter and medical rescue
In accordance with the KG PSP regulation
ThermoplastiqueMore
resistant to deformation, light, elastic
Weight of half a pair [kg] (for the size)
| Size | Długość stopy (cm) | UK | US |
| --- | --- | --- | --- |
| 36 | 23 | 3,5 | 5 |
| 37 | 24 | 4,5 | 6 |
| 38 | 24,4 | 5 | 6,5 |
| 39 | 25 | 5,5 | 7 |
| 40 | 25,7 | 6,5 | 8 |
| 41 | 26,4 | 7,5 | 9 |
| 42 | 27 | 8 | 9,5 |
| 43 | 27,7 | 9 | 9,5 |
| 44 | 28,4 | 9,5 | 10 |
| 45 | 29 | 10,5 | 11 |
| 46 | 29,7 | 11 | 11,5 |
| 47 | 30,4 | 12 | 12,5 |
| 48 | 31 | 13 | 13 |
| 49 | 32,1 | 14 | 14 |
PERFECT FIT
Want to choose the right size? Check the tabular converters of American and European numbering to centimeters. You can see them in the tables as well as on the cards of all products presented on Abeba.com. Do you have doubts about how to measure your foot or choose a size? Check out our guides.
HOW TO MEASURE FOOT LENGTH AND CHOOSE THE RIGHT SHOE SIZE?
Do you want to choose the perfect shoe size? Measure your foot, then compare the result with the data in the size table. How to measure your foot? Take your own measurement. Take measurements standing, from the beginning of the heel to the tip of the toes. If your feet have different lengths, please choose the size that corresponds to the longer one. For comfort, put on shoes with a margin of about 0.5 cm. The numbering of Abeba may be slightly different from other brands. The size chart is available on each product card.
OWN MEASUREMENT
Prepare a pen, a sheet of paper of at least A4 size and a ruler or tape measure.
1. Put the sheet on a smooth surface.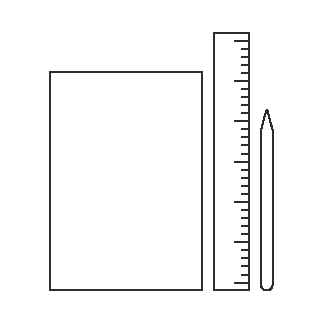 2. Put your left foot in the middle of the paper and, holding the pen perpendicularly, trace it around it precisely.
3. Measure the length of the outline of the foot with a ruler, taking into account the most extreme points - the distance from the heel to the longest toe.