2023-03-16
The latest ACTIVE line - perfect medical footwear.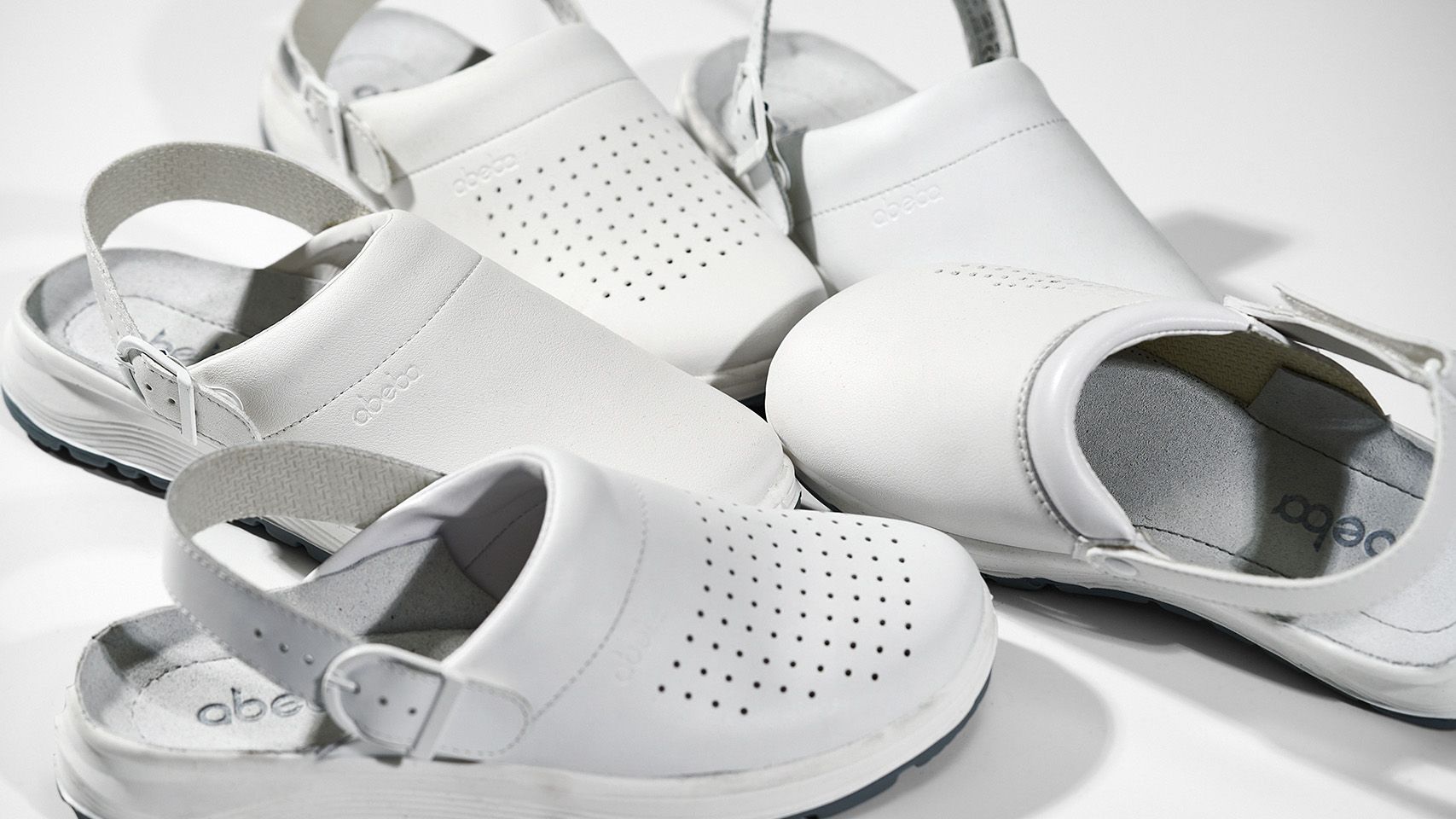 The latest ACTIVE line - perfect medical footwear.
Active from Abeba is a line of specialized footwear, recommended for professionals whose work and daily duties require constant movement, as well as standing in a standing position for many hours. Excellent performance parameters make Active flip-flops ideal for: hospitals, clinics, pharmacies, nursing homes, medical facilities, or in gastronomy. What distinguishes our footwear from other flip-flops available on the market?
Perfectly refined sole, made of PU / PU material (flexible polyurethane):
-> The use of SELF CLEAN technology - a system of channels in the tread that automatically drains water.
This solution allows you to maintain proper adhesion to the ground and stability even on a wet surface.

-> PRT FLEX technology - ensuring high flexibility of footwear, thanks to which the sole adapts to the anatomical movements of the foot when walking, bending, kneeling or working in various body positions.
In addition, it makes it easier to move on a varied and uneven surface.

-> SHOCK ABSORBER technology - dissipates the kinetic energy that affects our body with each step, and thus relieves the joints to the maximum and helps prevent postural defects and injuries.

-> In addition, it is resistant to acids and alkalis and short-term contact with the temperature of 180°C.
Low weight of shoes

 

- Depending on the model, the weight of a half pair varies from

 

0.28 kg to 0.39 kg

 

- lightness contributes to the reduction of leg fatigue and provides additional relief even during long hours of movement. The models are made of high-quality and resistant to stretching (requirements not less than 15 N/mm2, our result 25 N/mm2)

 

natural grain leather, or tear-resistant (requirements of the standard minimum 60 N, our result 209 N)

 

microfiber.

 

Additionally, models comply with EN ISO 20347:2012. The materials are

 

easy to clean

 

and some models are even machine washable.
Depending on your needs, selected models can be used as sandals thanks to the adjustable strap.